About Us
We're sometimes asked what "sort" of people we hire as cleaners. The answer is "the honest, hardworking sort"! All of our cleaners are interviewed and reference-checked by us and cleared by the Department of Justice. Then our cleaners are trained, and when they meet our cleaning standards they becoming part of a cleaning team.
our cleaners come from the four corners of the globe and from all walks of life. What they have in common is a sense of pride in their work.
We have a comprehensive training programme to ensure that all our cleaners work to the same high standard and use their time efficiently and effectively. Our cleaners always work in pairs, or in teams.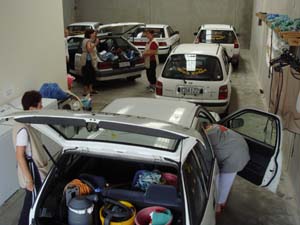 Our GST number:
116-674-149
Our bank account details:
Account name
Miracle Workers Cleaning Professionals NZ Ltd
Account number
12-3136-0264797-00


Office Crew:

Simon
Sales and Customer Liaison
09 476 2107
020 476 2107
Email:
info@miracleworkers.co.nz

Dan
Accounts and Scheduling
09 476 2107
Email:
accounts@miracleworkers.co.nz