Miracle Workers Home Cleaning Service
Imagine this...
You crawl from your car, ragged and weary from another hard day at work. You open the door and your home is CLEAN! There's a fragrance of lemon in the air from our top quality cleaning products, the gleam of shining floors and the spring of freshly vacuumed carpet. What luxury! Book our cleaners in weekly or fortnightly and this could be your reality.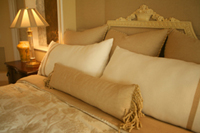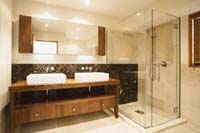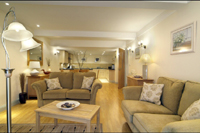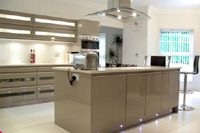 Don't think of us a "just a cleaning service"! Our secure and reliable service offers you a better lifestyle and freedom from mundane cleaning chores. By hiring our cleaners, you get more time to do the things you'd rather be doing, or need to be doing, instead of cleaning. Weekends were not made for housework!
Our Home Cleaning service is fast and thorough and helps you keep on top of those regular Home Cleaning chores, leaving you free to do more important things. Let our cleaners set you free!
Here's what the Miracle Workers cleaners regular Home Cleaning specification includes:
Entire home
Pick up and straighten; vacuum carpeting; vacuum stairs; vacuum upholstered furniture; remove cobwebs; wipe sills and ledges; vacuum and wash vinyl and tiled floors; dust skirting boards; feather dust heavy knick-knack area.
Kitchen
Wash counters; shine kitchen sinks and draining board; clean outside of appliances; damp wipe cabinet doors; vacuum and wash kitchen floor.
Bathrooms
Clean and sanitise entire bathroom, including fixtures and mirrors; clean bathroom basins and counters; clean and disinfect toilets, baths and showers.
Bedrooms
Straighten beds; vacuum floors; clean mirrors; dust dressers, ledges and window sills.
Added Extras (and at extra cost)
At your request, our cleaners can provide a customised or detailed service such as: change bed-linen; clean out cupboards; empty rubbish tins.